Onsite Photo Printing
For a quick, fun onsite printing photo activity, where the guests pose themselves, our Pro Open-Air Photo Booth is worth checking out!
But Onsite printing is a better option than the photo booth for a more corporate Photo Opportunity set-up like the CAT Racing event below: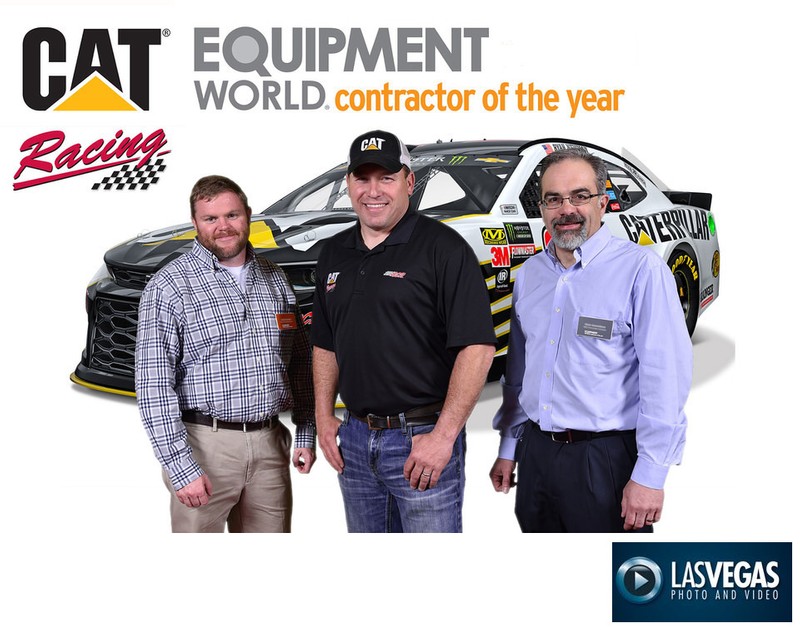 And you can also add creative green screen imaging to your photos printed onsite!
Wouldn't you love to for your guests to leave your event with a real customized souvenir of their experience? On site printing is the way to do this!
The high-quality photo weight dye-sub prints come out dry in mere seconds in a range of sizes from 4"x6" to 8"x 10". (Most people select 4'x6" for their event – they are large enough to see the image , company logo etc. clearly, and they are cost effective – a big look for a small price!
Guests can receive their photo weight high-quality dye-sub prints in clear plastic protective sleeves, or deluxe photo folders.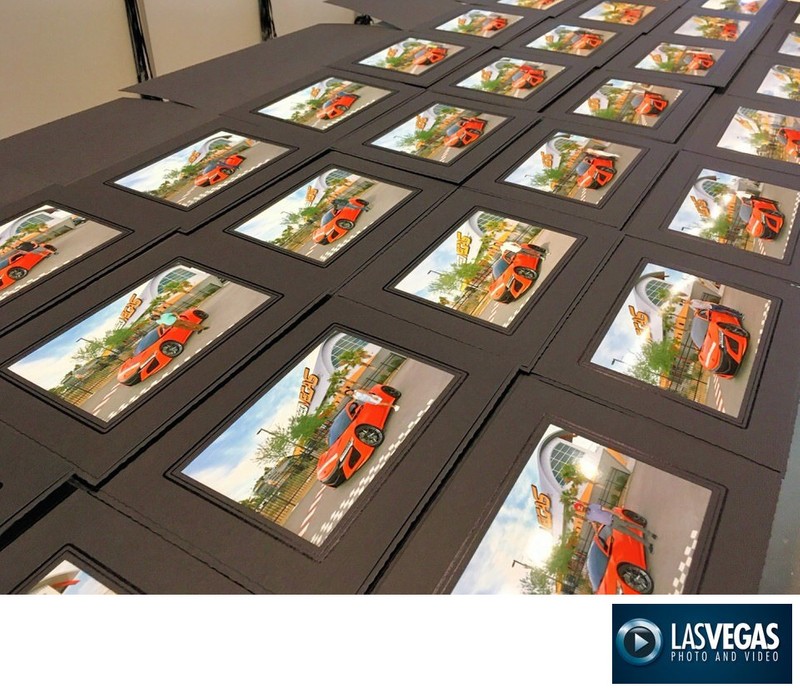 This is a terrific activity to add to any corporate party event. A personalized branded gift for your guests to take home with them.
A lasting memory of your event!
Green Screen Technology made easy!
Green screen photos make for a great add-on to onsite printing - with practically limitless possibilities!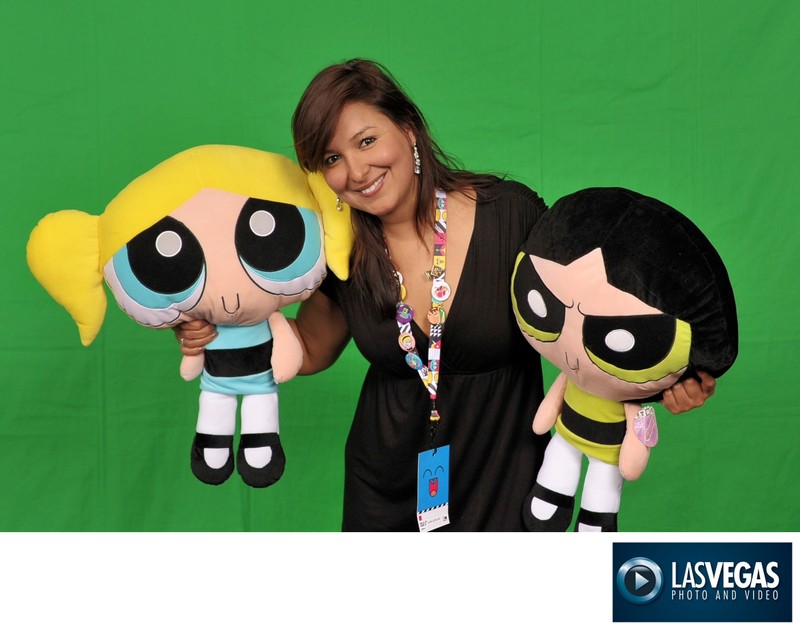 if you can conceive the idea, we can make it happen. Whatever the them of your event – there's a themed background out there for you!


Unlimited Digital Background Options!
Whatever the them of your event – there's a themed background out there for you!
Do you want your guests to be in Outer Space, or in an 18th century Venetian Palace? no problem! Whatever the theme of your event your concept will work with green screen technology!
Send us an image (or images) which you would like to use as the background in your souvenir photos.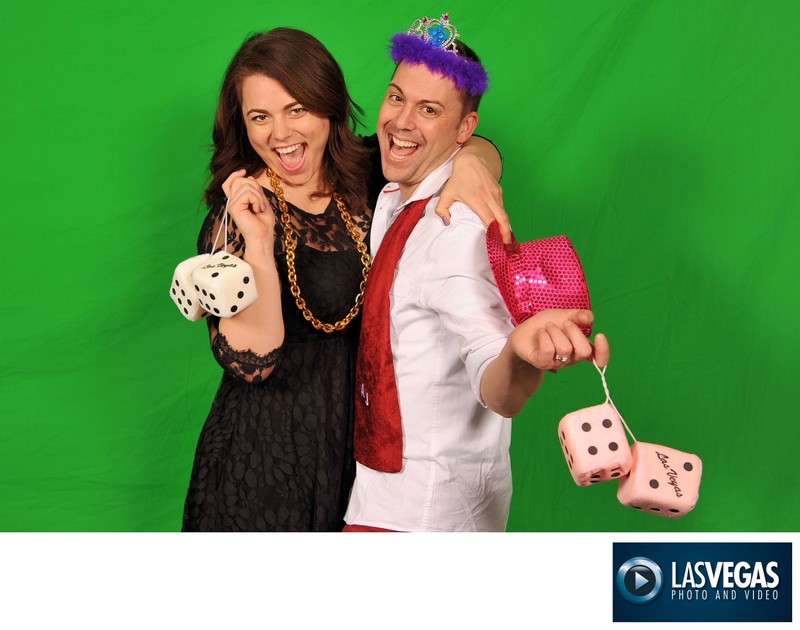 We photograph your guests in front of a special green colored background then we digitally replace the green background with your themed image!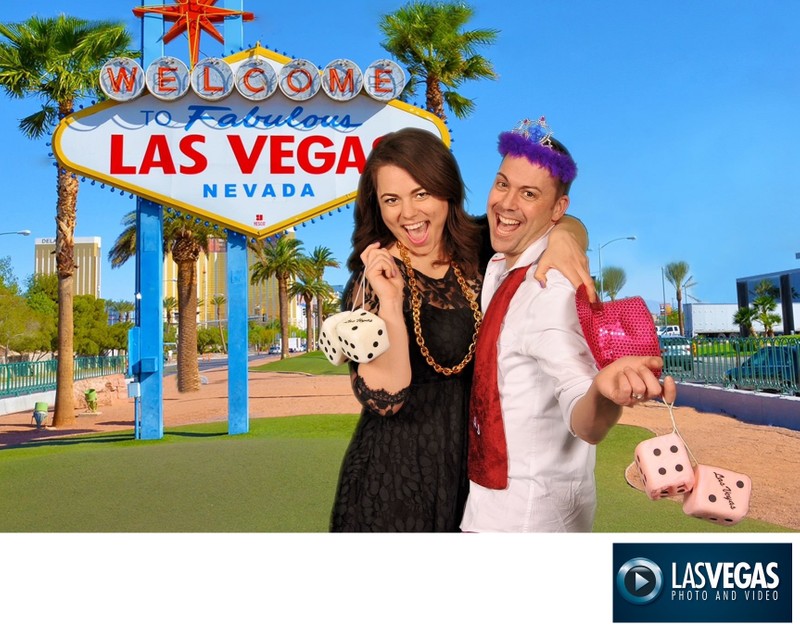 With green screen technology we can help you build your brand and amaze your guests and attendees.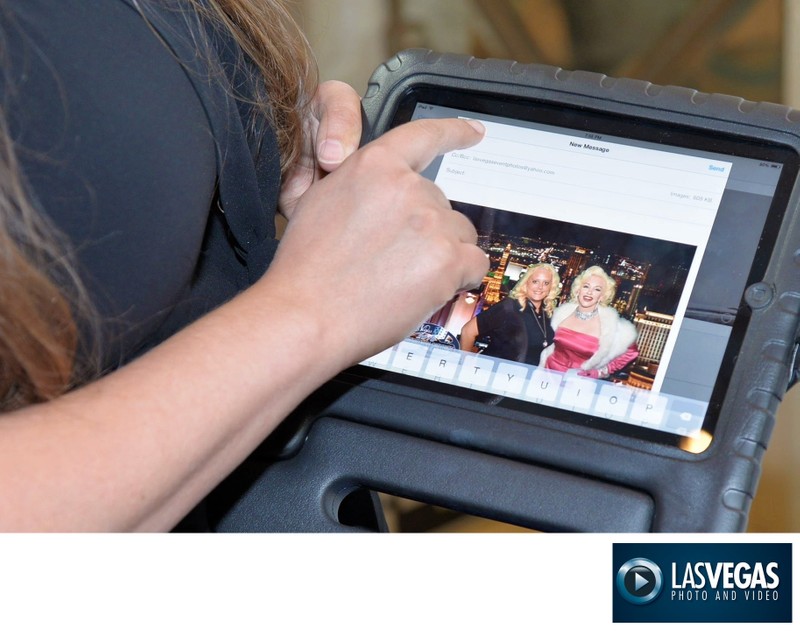 Add an assistant to help speed the process along - perfect for large events.
As soon as the photo is taken you can upload your images to social media / sharing via text or email.
Adding an I-pad helps the guests to quickly send / upload their images.
We can deliver to the client a digital copy of every photo taken, and we can also supply a list of the email addresses which your guests / attendees used to send their images to themselves. (This is especially useful where you are trying to generate new business leads with free photos for visitors to your corporate party.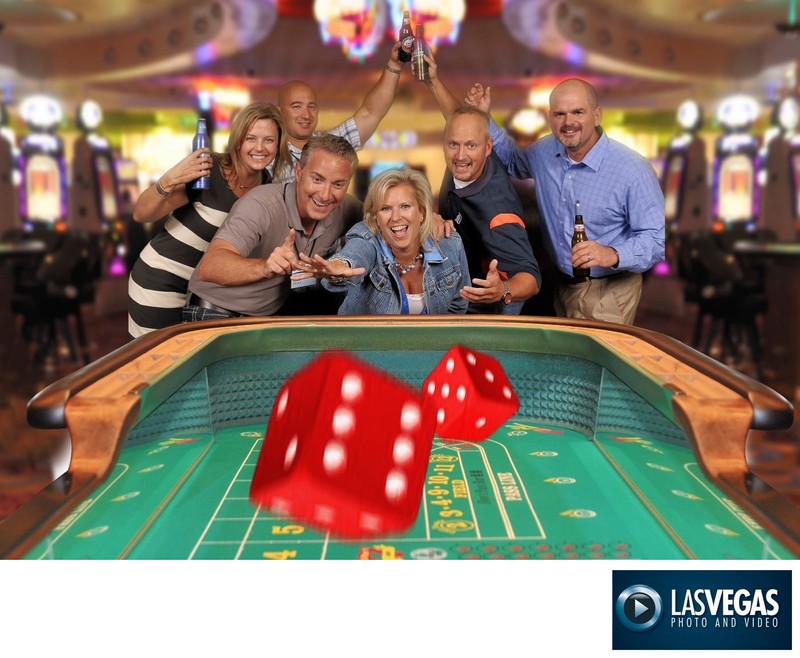 REQUIREMENTS:
We need a minimum of 8' x 8' of clear floor space, a dedicated 120v power supply and a table for the equipment.
Indoor locations work best. Outdoor set ups can be challenging and the photo opp. must be sheltered from the elements; sun, wind, etc.
Overlays, Logos & Lettering
For us to add Overlays, Logos or Lettering to your prints we will need to receive camera ready art from you. Either a .jpeg or .png image, 500KB or larger, sized to fit in a 4x6 inch horizontal (landscape) photo.
Darker logos or lettering may need to be provided on a white background to "stand-out" in the event photos. Please specify in which corner your logo should be positioned.
Our Wi-Fi hotspot needs a signal to email / text images onsite. If there is not a good connection at your location we will need access to your your event / hotel wi-fi connection in order to send images onsite.
Images sent onsite can have a single customized "subject" line (up to 30 characters) and a single customized "message" including URL's, Facebook & Instagram etc. (up to 100 characters) when using our iPad system.
Overlay Instructions
The overlay should be 4x6 inches in horizontal proportion. 1800 x 1200 Pixels. The overlay should also be in a .png file type.
There should be a transparent area in the center where the guests image will appear.
We recommend that you send the overlay to us at least two weeks ahead of the event to allow us time to do a mock up for your approval and any changes that may be necessary.
Green Screen Video is also available!