Awards Photography
A highlight of any corporate event is the awards ceremony when a company shows its appreciation to those deserving employees. You don't have to be Domino's (above), to have quality professional corporate photography of your awards ceremony.
No matter how big or small the company this is a special time and needs to be captured for posterity. Not only will the award be treasured by the award winner, the work of the professional awards photographer will be treasured also, and as most award winners do not carry their award around with them it is easily displayed and shared.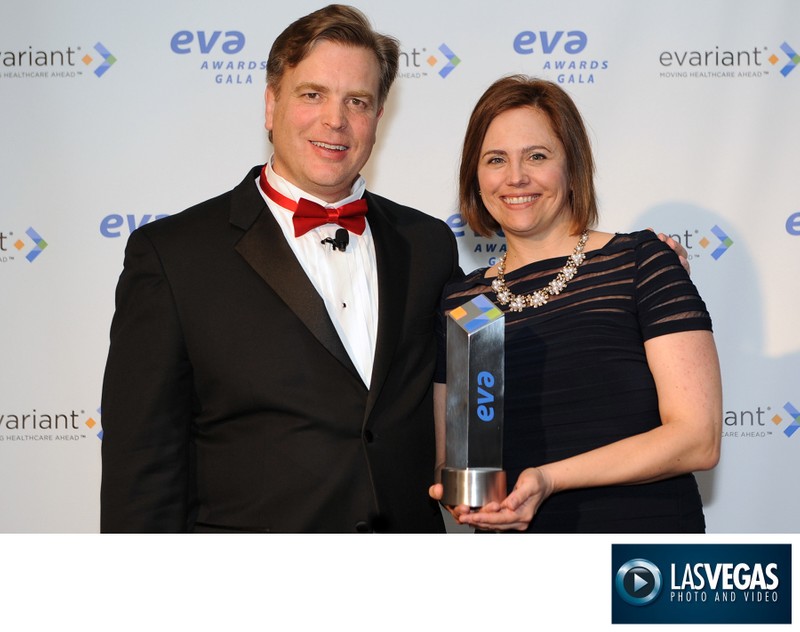 Also, the very act of the recipient posing for the photograph with the company principals while our photographer captures the moment is memorable in and of itself - it helps to draw the presentation to an end with something befitting the occasion. We shoot two shots in a second, and with a quick glance at the back of the camera we make sure that we have the shot - with no blinks!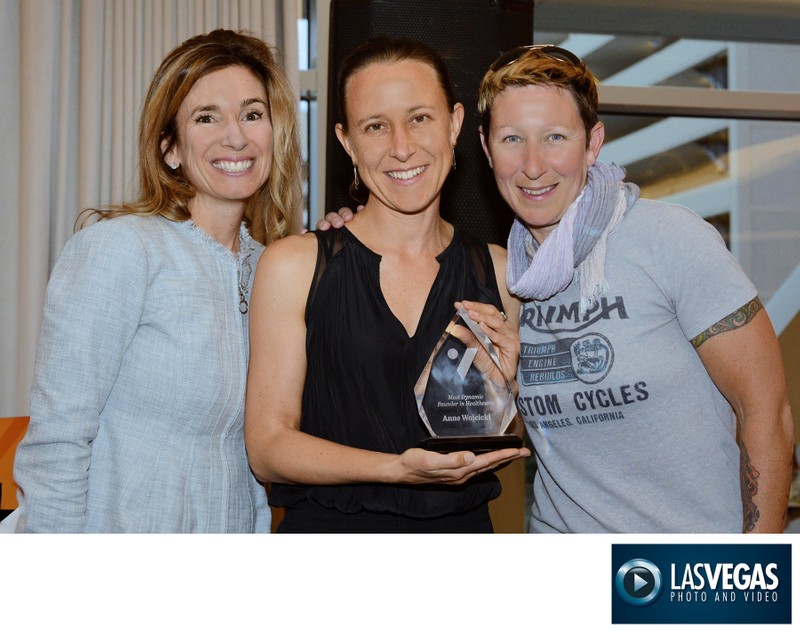 We can shoot as the awards are presented on stage, and / or if time permits, we can set-up a separate photo area with studio lighting and a backdrop for a clean, beautifully lit remembrance. Of course we can also print the awards photographs onsite to be handed to the award winner or delivered to their room by the conference staff as a gift from you.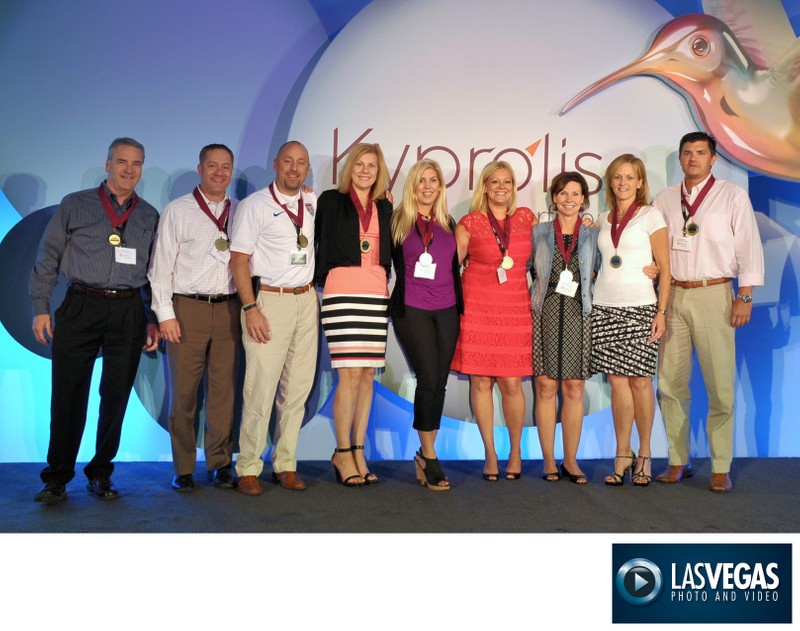 HELPFUL HINT:
If you cannot identify the award winners from their photograph, no problem. If you brief us in advance we can take a quick shot of the screen in the room showing the winner's name so that each award photograph can be delivered with 100% accuracy. Delivering the wrong award photo ranks almost as badly as misspelling the winner's name!
HELPFUL HINT:
Many companies use just one award for the photographs and ship the recipient's award to their home so a delicate award is not lost or damaged on the journey home. If you plan to do that please use an award with no name - if you don't we can always remove an incorrect or misspelled name in PhotoShop!