LARGE GROUP PHOTOGRAPHS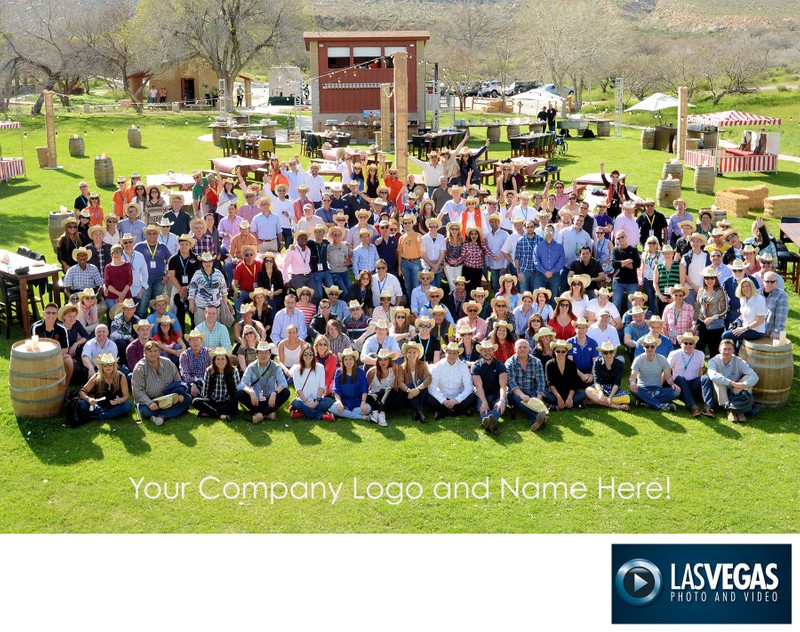 We LOVE shooting large group photographs! The end result is usually REALLY impressive, the attendees love them too, and as we do this often we have learned how to do it quickly and efficiently with minimal disruption -it's all in the preparation. Proper Preparation Prevents Poor Performance*
We are usually happy to share our "Helpful Hints" but this is one specialty where we are keeping our lips tightly sealed! Suffice to say that we are confident that we can get great results in virtually any situation - and yes, we expect to be able to see everybody's faces - even if they are wearing hats! (Just so long as we have time for some prep and probably a site inspection!). But we will give this Helpful Hint: This is easiest to do well outside in the daytime.
WE WOULD BE DELIGHTED TO ADD THE LOGO OF YOUR COMPANY OR ORGANIZATION, THE AND EVENT NAME, DATE ETC. TO YOUR SELECTED GROUP SHOT IMAGE AT NO ADDITIONAL CHARGE!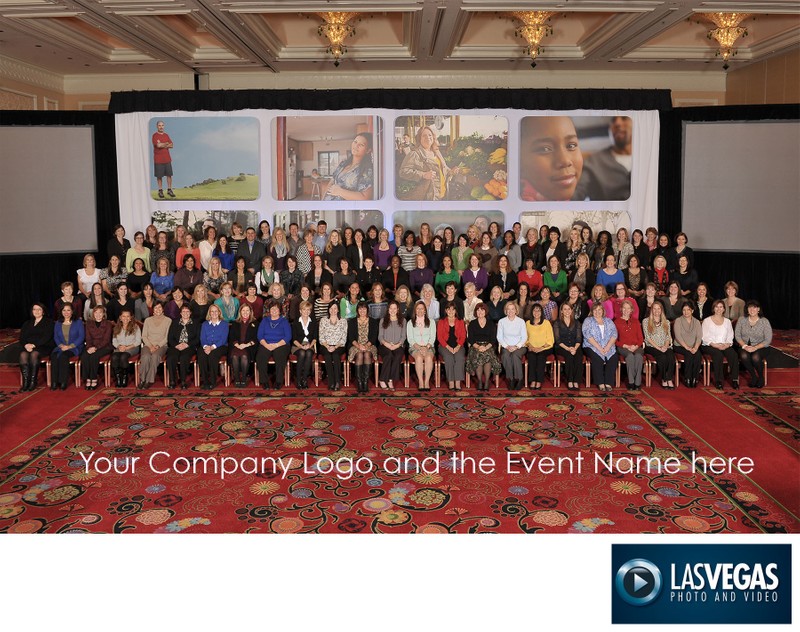 This is the more formal indoor version of the large corporate group photograph, this one shot ath Wynn - Encore. It's relatively straight forward (if you have done a lot of these - like us!), but does require a large empty space, risers, chairs and supplemental lighting. We have a formula for how much space, what risers and how many and how many chairs are required.
From our perspective, the only price difference between the indoor shot and the outdoor shot is the cost of the supplemental lighting - however the venue will almost certainly charge you for the room, risers and chairs, and their set-up and removal.
Outdoor Large Group Photos are just simpler to achieve than Indoor Large Group Photos! But either is fine with us, we are just as comfortable with indoor and outdoor group photos. It's your call!
One advantage of being inside is that it may be easier for you to assemble your group at the location if it's close to your conference.
*This is saying close to my heart - not just because I'm from England and my Dad served in the British Army, (thankfully not in wartime). This is the abbreviated version of the British army 7Ps: Proper Planning and Preparation Prevent P*** Poor Performance.